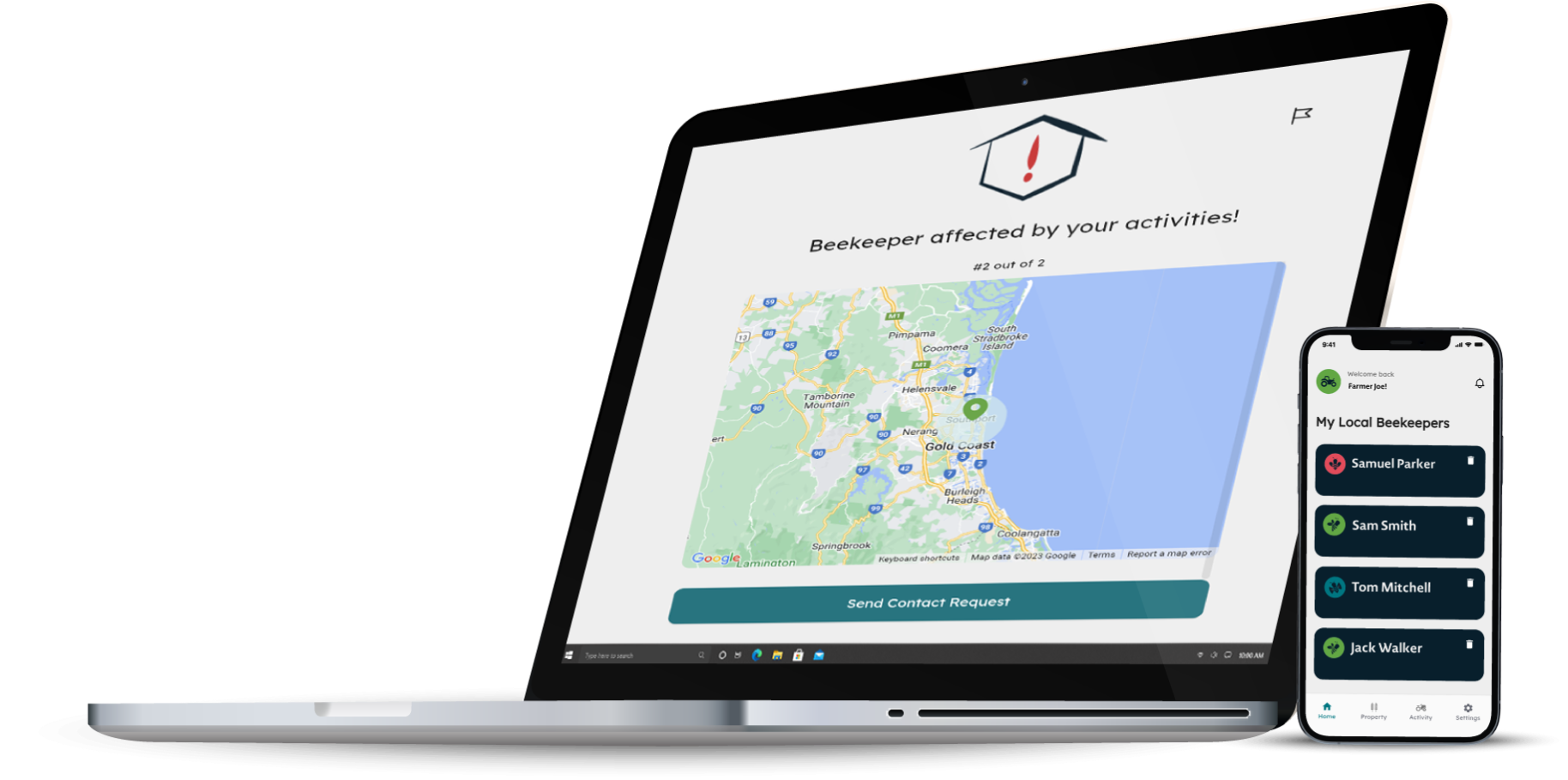 BEECONNECTED
Foster Collaboration
between Farmers and Beekeepers
Share information about hive locations and crop protection activities easily. With BeeConnected, farmers and beekeepers can seamlessly communicate and collaborate, ensuring the safety of bees and encouraging sustainable farming practices.
Start using BeeConnected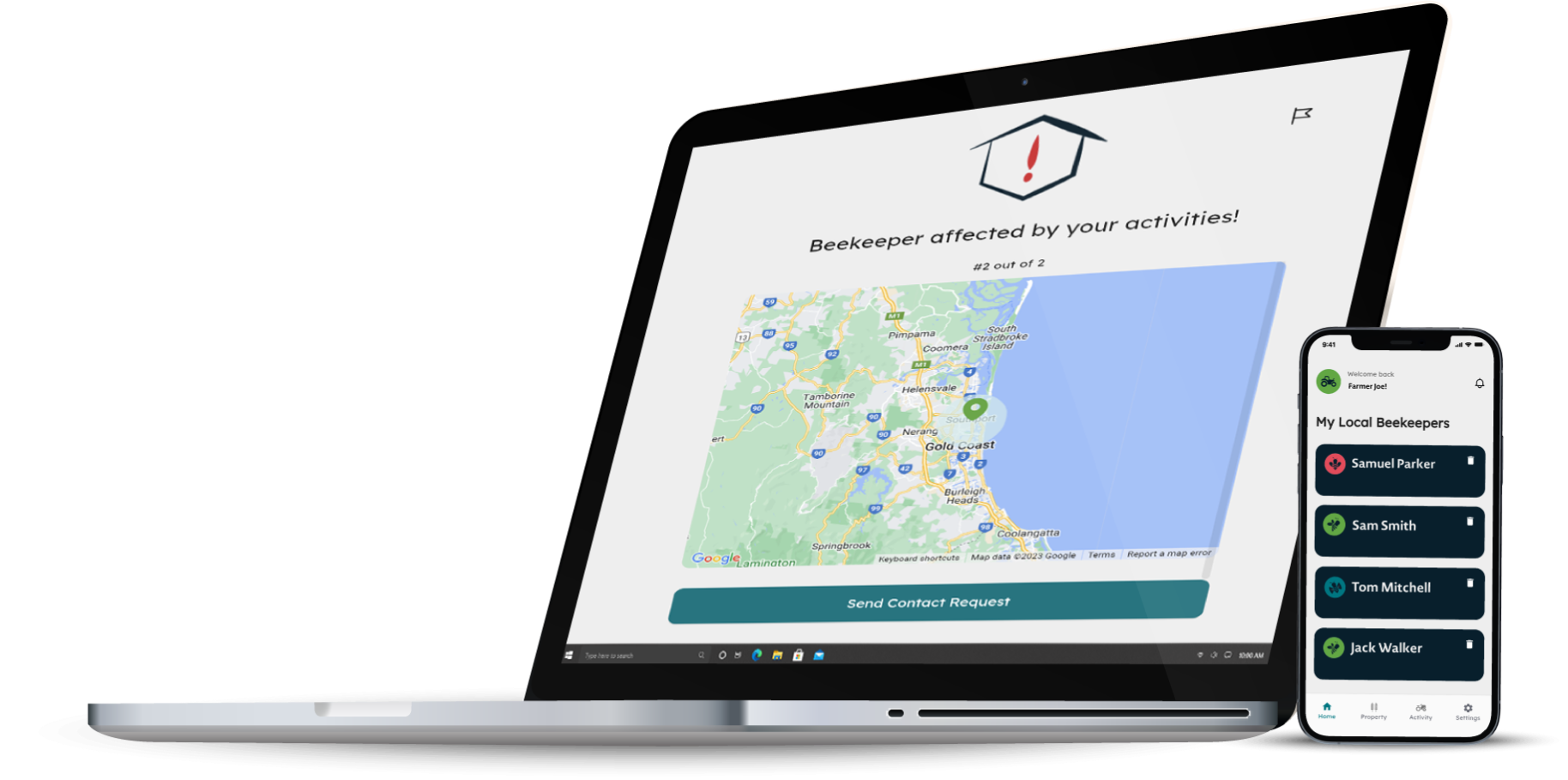 Benefits for all
A Win-Win
for Bees and Agriculture
For Beekeepers
Easily register hive location
Plan hive movements, notify farmers about hive location changes in advance
Be aware of nearby crop protection activities
Easily contact farmers, share information about beehives
For Farmers
Easily register farm location
Share information about planned crop protection activities
Receive instant notifications of nearby beehives
Communicate seamlessly with beekeepers nearby
Download the app
Ready to Start Buzzing with BeeConnected?
BeeConnected is not just a web application, it is a powerful tool that you can carry in your pocket. With the mobile app, you can access all features from anywhere, anytime.

Download BeeConnected today and join a community committed to contributing to the protection of bees and sustainable agriculture.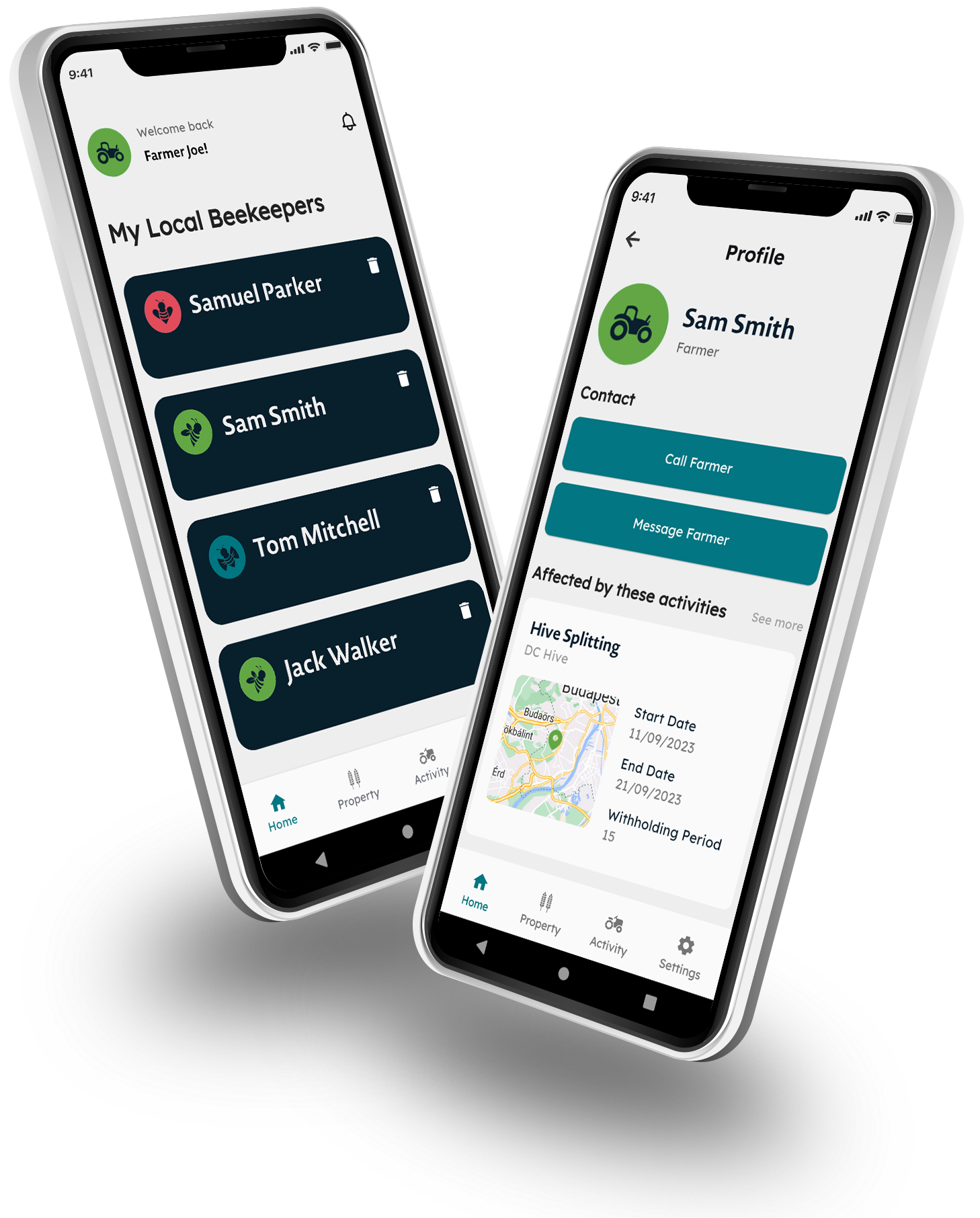 Let's Bee Connected
Take the First Step
with BeeConnected
Register Location
Easily register the location of your beehives or farm.
Share Activity
Plan your activity and share it with your neighborhoods.
Know Impact
Be aware that your activity can affect others!
Register Location
Get quick alerts about beehives and crop protection activities nearby.
Stay Connected
Communicate effortlessly with your neighborhoods.
Start using BeeConnected
Let's start a conversation
(02) 6273 2733
Connect with us
Level 1, Maddocks House 40 Macquarie Street
Barton, ACT 2600